How to Make Your Own Cinema
Do you own a restaurant or any other place for social gatherings?
Then you are maybe wondering how to attract new customers in times where it seems almost impossible. Or are you an event organizer whose plans were disrupted by recent restrictions and have no idea what to do with your free time?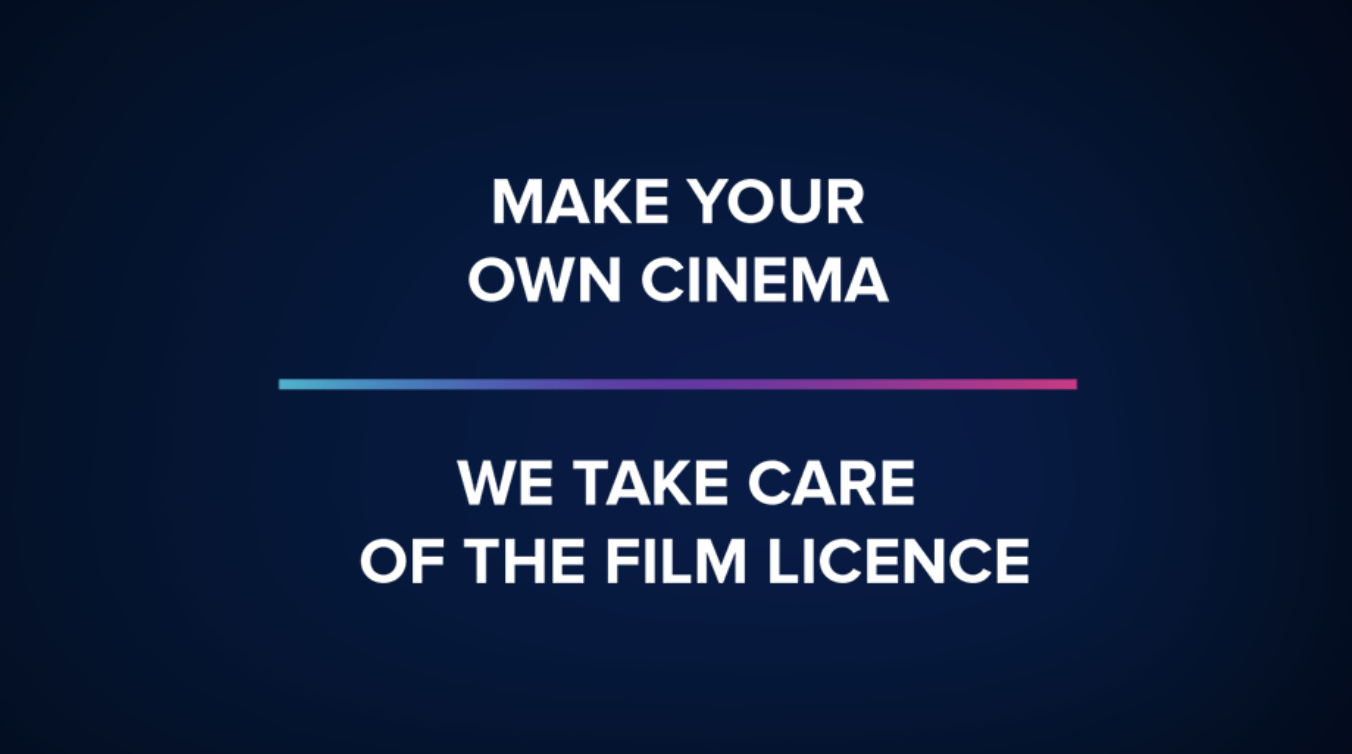 We have a great solution for you. Make your own cinema!
Screening a movie is not only for big multiplexes. Even your business can become the mecca of film adventures with you as its guide. With Artinii you don't need to wait long weeks for a single film license and study copyright law. Visit our film database, choose a movie and a screening place and the license is yours in a span of a few hours.
How is it then with the film licenses?
Screening a movie for an audience larger than 6 people is an issue of a copyright law and therefore it is necessary to have a permission for it. In this case a film license is essential and can save you from unpleasant fines. However, to obtain such a license costs one often lots of time and effort. And that's when Artinii comes to place. In the Artinii database of licensed films you simply choose a film, create an account, fill in your credentials about a screening place and your license is yours in just a few clicks! This whole process will cost you just few minutes but will save you hundreds of dollars. Now just create the right set up and invite your guests for a night out full of cinematographic adventures.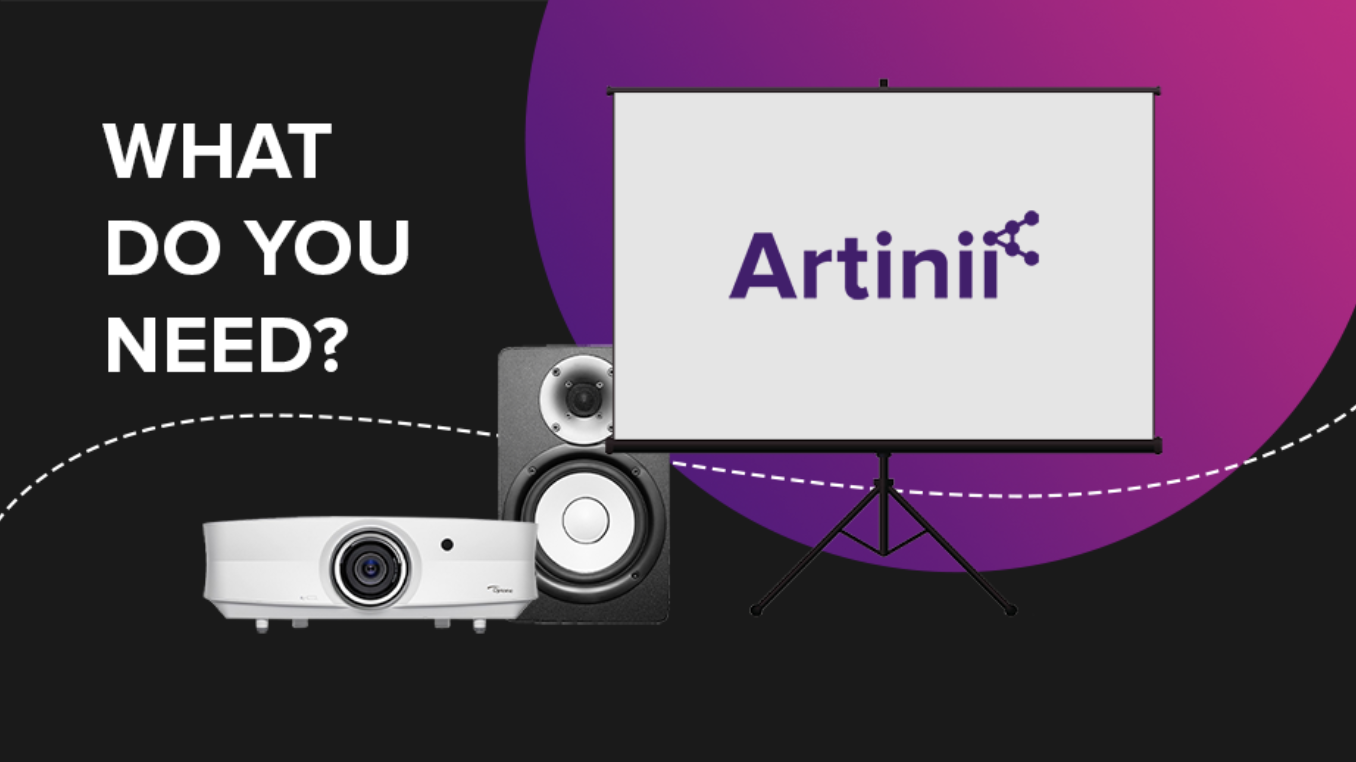 What devices do you need for screening movies?
A projector — a projector is the key for a film screening. You can get it online and in some stores with electronics. If you want to save some cash, ask around or visit the nearest video equipment rental. A screen — if you want to treat yourself, get a professional screen. Although you can simply use a white sheet or clean white wall both indoors and outdoors. It all depends on your budget and preferences. A computer — for screening a movie with an Artinii license you will need a computer. Windows or macOS, both versions can be found on our website to download. A sound system — and don't forget about the sound system! Similarly to a projector, you can get a sound system online or in the electronics store. The choice depends only on you and your preferences. Artinii Cinema Player (ACP) — a film player specially developed for delivering the best and the safest film distribution download for free on artinii.com and MS Store. After completing the order the movie will be downloaded with ACP into your PC automatically. And that's basically it. In the past unimaginable, today reality. Start screening today and support culture in your city even despite all restrictions. Create a safe space for your guests where they would like to spend precious moments with their beloved ones. A movie, delicious food, cocktails and good company will attract everyone without a doubt. So what are you waiting for? Make your own cinema already today.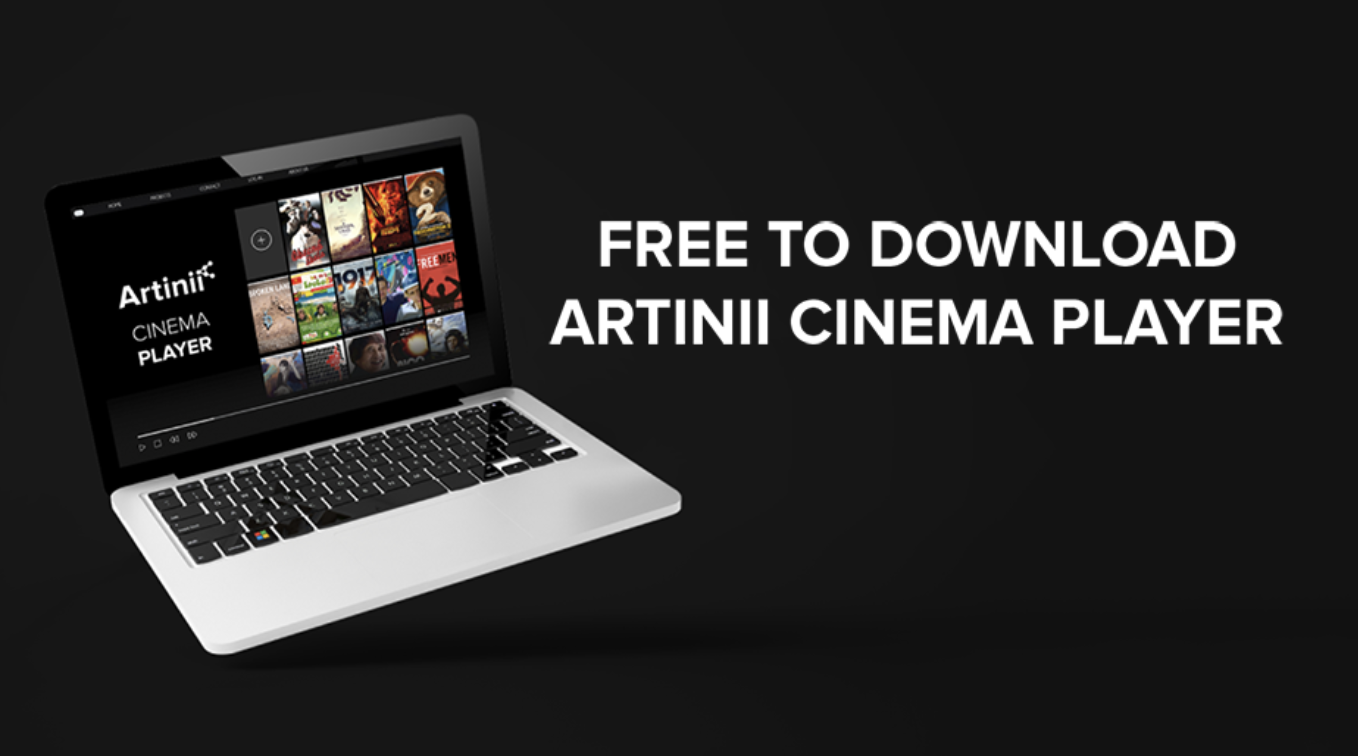 Artinii Film Marketplace
Artinii offers a ready-to-go library where anyone can choose a film and get a license for it straight away. Why do you need it? Film screening for more than 6 people is considered a public matter, therefore using Netflix or HBO as a movie source on such events is no longer legal. Fines for such illegal steps could go up to tenths or hundreds of thousands dollars.
Artinii as a whole + Follow us!
Artinii is a cloud-tech driven media enterprise, headquartered in Prague, Czech Republic providing revolutionary
 solutions for secure digital distribution of audio-visual content. The DaaS (Delivery as a Service) launch products 
represent the core of Artinii ́s business.
 Artinii is powered by advanced digital film distribution technology and enables a new online marketplace for public 
screenings enhanced by cutting edge content protection features. In 2021, Artinii will introduce a new solution for
 hybrid festivals giving festival organizers total control over the offline, as well as online editions of festivals from
 one central programming dashboard. Artinii's goal is to simplify the distribution process, broaden film ́s target audiences, and make it easier for
producers, IP owners, and distributors to reach audiences worldwide. 
In addition to first-in-class video and audio security measures, Artinii's solutions significantly reduce distribution
 costs enabling both emerging and established filmmakers to efficiently get their work to global audiences. Follow us on social media for more interesting information, tutorials, news and even events created in cooperation with Artinii technology.